Download
PDF
View
E-book

The HKU
Capital Campaign

Our Enabling
Platform

Our Three Pillars

Our 3+1 Is

Introduction


The University of Hong Kong's original mission was to be the English-speaking university for China. As we stride forward into our second century, this mission is still relevant but the context has radically changed, is still changing and will remain dynamic and unpredictable for the foreseeable future. We will need to be more global in our outlook in all our activities, more nimble and adaptable than before, more ambitious and "can-do" than risk-averse and conservative, more solution-orientated than problem-orientated, and more proactive in our communications and branding. We will adopt the characteristics of the world's top universities, which include excellence in all aspects of teaching, research and knowledge exchange; a global, not merely local or regional, perspective; and meaningful collaborations with premier global universities, and industrial and charitable partners. We will also secure resources with robust risk-management protocols so that risks, perceived or real, do not stifle development; and all will be underpinned by modern, innovative and flexible enabling platforms to ensure optimal delivery.
The University of Hong Kong is a great university. It has much to be proud of in its history, its strong and supportive alumni base, its current students and staff and its spectacular facilities, but it can be greater. Greater in terms of international reputation and the quality of its graduates, greater in terms of impact on society, greater in terms of scope of excellence and range of influence. The University of Hong Kong can join the world's greatest universities and this document sets out a manifesto for taking us there.
The University of Hong Kong's highest priorities are to create opportunities for the very best academic talents to excel and to advance human knowledge to the benefit of society. To enable these, the University will provide a world-class, intellectual environment in which all its members are recognised and rewarded for what they contribute and achieve. In this way, the University will seek to serve the needs of Hong Kong, the wider region and the rest of the world.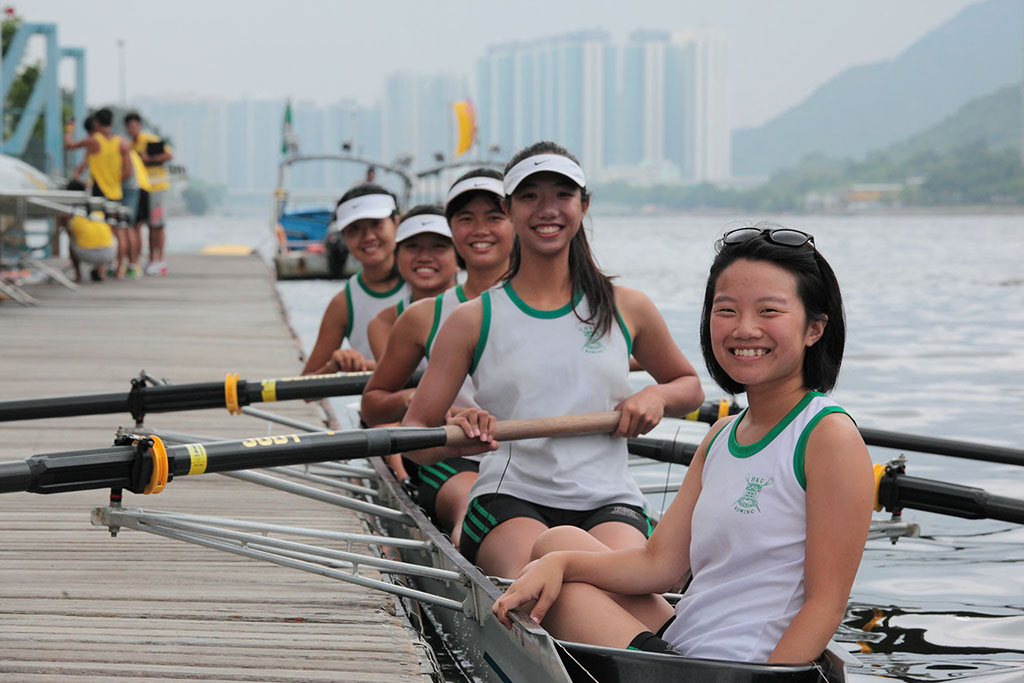 The University will be defined by our commitment to excellence, the high-quality opportunities we create and our global outlook from our distinctive position in Asia. Through our teaching, research and service, creating social, cultural and economic impact will be the goals driving everything we do. Respect for academic success will guide and shape the work of our professional services. Optimism, willingness to try new things and risk-taking will prevail over caution, cut-backs and academic conservatism.
We share the characteristics of our international peers in our commitment to the core values of academic freedom and our respect for academic success. As an institution of higher learning and compass for morality and integrity in the community, we will embrace equality, ethics, inclusivity, diversity and transparency in all that we do, and will aspire to the highest standards of corporate and academic governance.
The principles of sustainability will guide our planning and development at every level. We will respond purposefully to the challenges identified by the United Nations through the Sustainable Development Goals, and play our part in addressing the issues of inequality, health, education, disaster prevention, poverty, environment and well-being identified therein. We are superbly placed to lead a cross-cultural and civilisational dialogue.
Collectively, our defining characteristics will form a powerful identity through which the University can build on its heritage and renew its purpose over the next decade in aspiring to be one of the greatest universities in the world.
The University of Hong Kong, as an English-medium, research-led, comprehensive university (the only one in China), provides world-class, campus-based education in a wide range of academic disciplines to outstanding students. The University is situated in a geographically and culturally unique part of China and has historically sat at the gateway between East and West, pursuing teaching and research which enhance the understanding of Asia in a comparative way. We now need to develop innovative approaches to tackling current Asian and global issues. The Belt and Road Initiative for the future development of China's relationship with the rest of the world provides wonderful opportunities for us to collaborate with partners in mainland China and elsewhere in Asia. We have a strong international focus but also a distinct Asian perspective, and the University is recognised by the international community for its high-quality talents, assets and skills. Our campus reflects both the vibrancy and plurality of Hong Kong and the diverse and cosmopolitan nature of a modern, progressive Asian society. Our programmes are benchmarked against leading global institutions and are internationally competitive. We are committed to training and nurturing future leaders and talents equipped to tackle the grand challenges of a rapidly changing world.
Our deep connections with strategic partners all over the world coupled with our distinct advantages in Greater China provide exceptional opportunities for students and staff to make meaningful contributions to the building of knowledge and the advancement of society. By so doing, not only are we supporting student and staff engagement with the global community, we are training them to apply their skills and talents effectively, and to be successful anywhere in today's increasingly globalised society.